The Filmerunknown 2016 Finalists
Posted on February 17 2016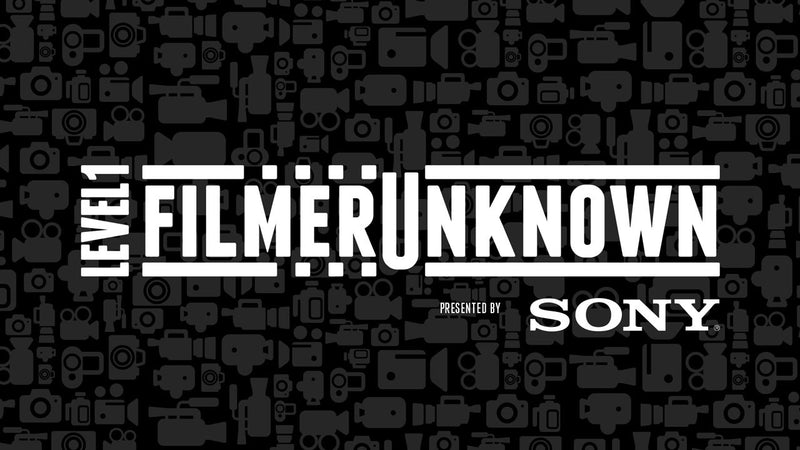 The response to this year's FilmerUnknown contest was insane- we received nearly 120 entries from over 15 countries around the world and the level of talent was beyong anything we could have expected. Selecting 10 finalists was no small task and there were dozens of entries that were in the running for the top 10 spots, but when all the dust settled our staff and judges agreed that the following were most deserving:
Andrew Ceen | USA
Brody Jones | CAN
Chris Clark | CAN
Joonas Mattila | FIN
Justin Kauffman | USA
Matt Tipold | CAN
Mikhail Shishebarov | RUS
Ryszard Syryczynski | POL
Shane Stolz | USA
Stephen Graham | USA
Each Finalist will be provided with 1 Sony Action Cam X1000V camera, mounts, and accessories for use in creating their FilmerUnknown Finalist submission.

To level the playing field, ALL Finalist submissions must be shot entirely on the Action Cam, and are limited to 90-seconds in length. There are no limitations or requirements for the content that needs to be included in the Finalist submissions. For this round you do not have to have any action sports-related content, just prove to us that you crush it behind the lens!

All Finalist submissions are due by April 1st, 2016.

Entries will be judged on technical ability, composition, creativity, motion, use of lighting, and overall impression. One winner will be selected from the 10 Finalist entries. In addition to the final video, the 10 Finalist have to provide the raw footage shot with the Sony Action Cam and used in their final submission.
The FilmerUnknown winner will receive:
An all-expense paid trip to attend Superunknown XIII from April 25th through May 2nd 2016 in Winter Park, CO where they'll work and shoot along with the Level 1 crew
One Sony Alpha a7sii digital camera and accessories
Profile/short film on the winner, their background, career aspirations, and direction!
Congratulations to the 10 finalists and thanks to everyone who entered this year!