5 for 5 Fundraiser
Posted on May 01 2020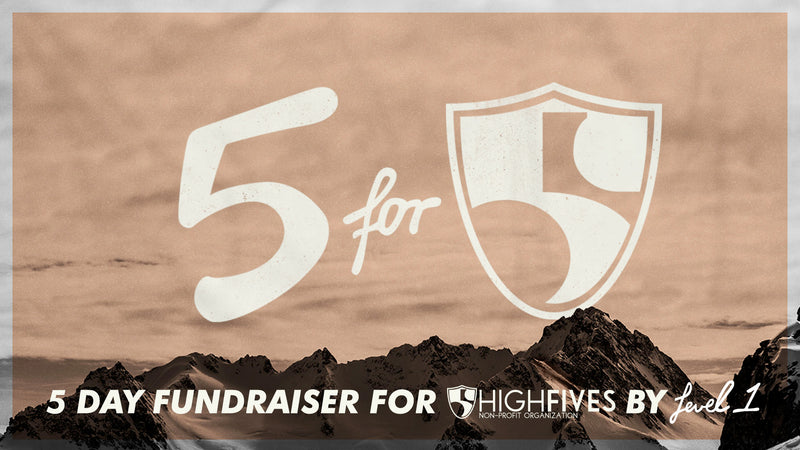 Everyone has taken a hit in recent months- including the fundraising capability of charities and good causes, despite their roles becoming more important than ever. We want to do what we can to help one of our favorites- the High Fives Foundation- and for the first 5 days of May we're donating $5 for every online order!*
"Partnering with Level 1 is a true full-circle relationship for me personally"
says
Roy Tuscany, CEO & Founder of High Fives Foundation "Growing up on the East Coast, and being apart of the early years of Josh's film career i.e. Pre-Balance Years and the early years of Balance, Second Generation & Strike Three, now 22 years later to find this collaborative relationship is a true high five to friendship"
Roy Tuscany with HIGH FIVES supported Level 1 athlete Trevor Kennison
ABOUT THE HIGH FIVES FOUNDATION 
High Fives focuses on preventing life-changing injuries and provides resources and hope if they happen. It was formed as a way to "pay-it-forward" by the founder from his own recovery to help injured people. The Foundation has expanded to help 300 individuals and veterans from 38 states since its inception in 2009. The High Fives Foundation is a California-based, national 501(c)(3) Non-Profit Organization. For more information visit www.highfivesfoundation.org
*Donation will only apply to all product orders over $10 - shipping not included.