Black Friday/Cyber Monday Weekend - Our biggest sale ever!
Posted on November 23 2017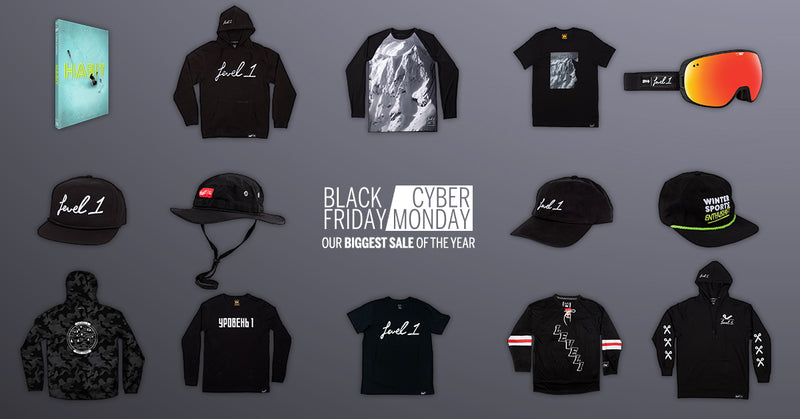 Our Black Friday/Cyber Monday sale is officially live! Pick up some movies to round out your collection or stock up on gear for yourself or loved ones. Or just for yourself. We won't judge. Sale pricing will be in full effect all weekend long!
Also, do you like REALLY awesome deals? If so, then stay tuned to our
Instagram page
throughout Black Friday and Cyber Monday where we'll be dropping hourly specials with super deep price cuts!
Sale from November 24 through 27
Up to 75% off selected items
Free shipping for domestic orders over $100 USD (worldwide over $150)
Hourly specials on Black Friday and Cyber Monday
All sales are final. Please choose carefully
Our Denver store at 916 Inca St will be closed on Black Friday. The store will be open again on Monday.