Freeski Film Tour 2023
Posted on August 14 2023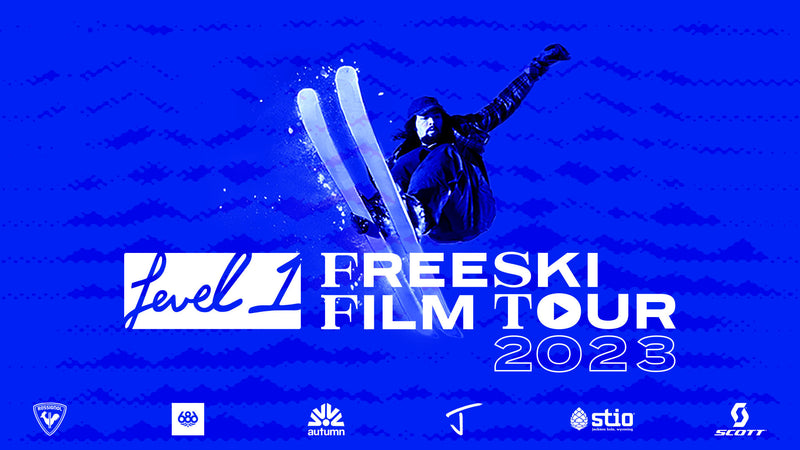 The best ski flicks of the year are coming to a city near you via the Level 1 Freeski Film Tour! Hosted exclusively in standing room venues, this is not your Grandpa's Warren Miller premiere- we're bringing the energy with product tosses, killer raffles, athlete poster signings, and banger ski movies. Featuring films from Henrik Harlaut, Jake Mageau, Forre, Jonah Williams, Milk Box Girls, Suede, Lucas Wachs, and the Dynastar Team.
We're beginning in Denver for TWO NIGHTS of unique lineups during the Freeski Film Fest. Two-night ticket packages available - Show us your two night ticket at the merch stand for a complimentary merch item and raffle ticket! While supplies last.
NIGHT ONE featuring films from Jake Mageau, Alex Hall & Hunter Hess, Jonah Williams, Forre, Dynastar Team, The Blondes, Keegan Kilbride, and Suede. NIGHT TWO featuring films from Henrik Harlaut, Child Labor, Lucas Wachs, Milk Box Girls, Meeks & Krypto & Oscar, Chris Logan, Sammy Carlson, and Nico Porteous.
SOLD OUT
Also available as a BOTH NIGHTS COMBO