Level 20 – A twenty part audio series
Posted on August 04 2019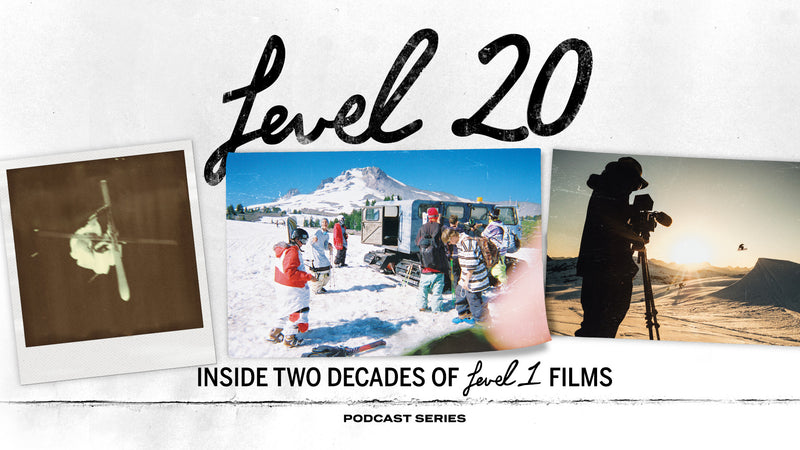 Celebrating the lineage of annual feature ski films by Level 1.
2019 rewinding back to 1999: Two decades of stories ripe for the picking. Second, third and fourth generations of freestyle skiing talent. VHS to Instagram. Balance to Romance. The creators behind the imagery, (along with a few special guests), recount the behind-the-scenes history in this twenty part audio series. 
Movies 1-9 are available for free on our Vimeo Channel. Romance is now available on Blu-Ray/DVD or for Streaming and Digital Download.
Listen to all Episode now: