Romance wins Movie of Year Award at High Five
Posted on October 08 2019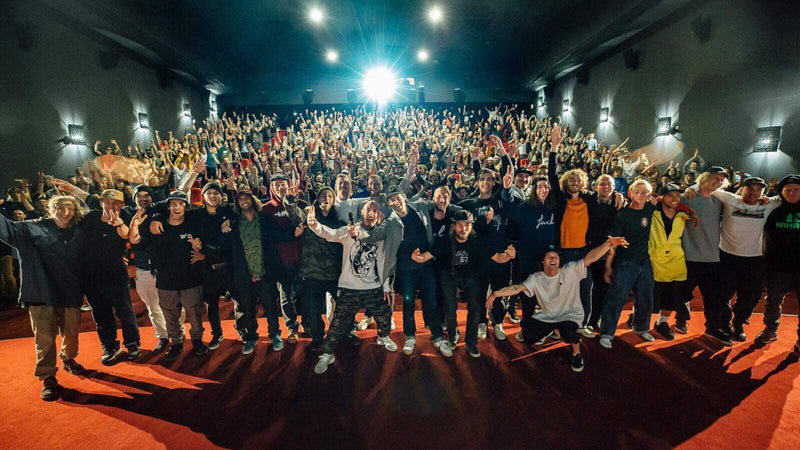 The global ski community gathered this past week in Annecy, France along with nearly 30,000 fans for High Five, arguably the largest and most prestigious film festival in snow sports. In attendance at the sold-out screenings of Romance were members of the Level 1 family representing nearly every generation of our films including Steele Spence, Mickael Deschenaux, Ahmet Dadali, Phil Casabon, Henrik Harlaut, JF Houle, Tanner Rainville, Laurent De Martin, Will Wesson, Parker White, Chris Logan, Remco Kayser, Sämi Ortlieb, Lucas Stal Madison, Krypto Skier, Noah Albaladejo, and Oliver Karlberg, among others.

In addition to the screenings, High Fives introduced the "Golden High" awards- bestowing just 6 prizes to the year's best riders and production teams. Level 1 was awarded with the biggest of them all, taking home the coveted title of "Movie of the Year," presented by Poorboyz founder and Director, Jonny Decesare.

This multi-day celebration of skiing featured dozens of films from around the globe covering every aspect of the sport, from crews large and small, big mountain to street, big-budget to shoestring, and everything in between. Though the media format and the way we watch content is changing, it's clear that there continues to be no shortage of ski films, and this year's crop is especially healthy.