Romance World Premiere takes off in Denver
Posted on September 24 2019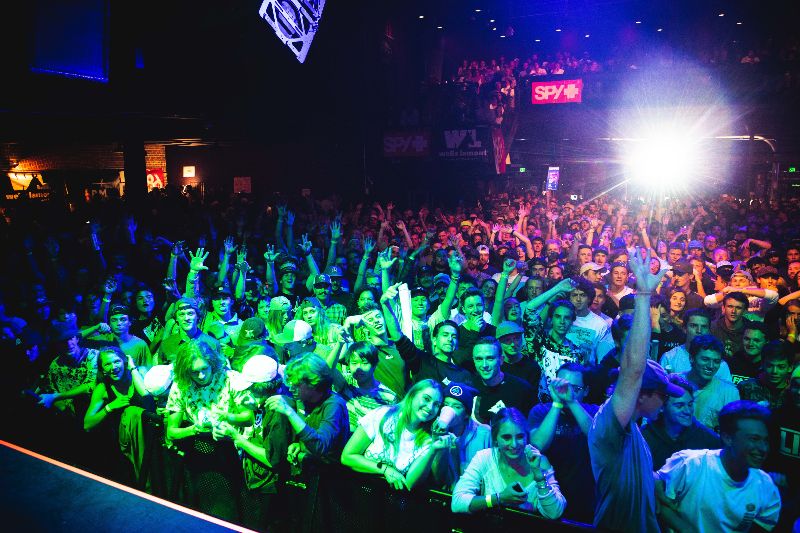 All photos by @lauraobermeyer
It was a night we will not soon forget. A night full of shared anticipation and nostalgia, but mostly celebration. The draw, of course, was the world premiere of Level 1's 20th ski movie 'Romance' - the final chapter in a tradition of annual features. This brought together an even larger tribe than usual, with people coming from Alaska, California, Ontario and even Sweden to join the greater Colorado skiing community packed into the sold-out Summit Music Hall in downtown Denver.
Adding to this was a murderer's row of Level 1 athletes, both past and present, in attendance. Wallisch, Hornbeck, Parker White, Chris Logan, Wiley Miller, Keegan Kilbride, Will Wesson, KC Deane, Colby Stevenson, Ethan Swadburg, Logan Imlach, Khai Krepala, Tanner Rainville, Travis Redd, Lucas Wachs, Duncan Adams, McCrae Williams, Ben Smith, Thayne Rich, and the list goes on!
DJ Simone Says brought the energy up to 11 before the film ticker counted down, and the anticipation was palpable in ways that can only be imagined at an ultimate event like this. We won't spoil the film, except to say that it defines a new Golden Age in skiing, in true Level 1 style, while putting proper punctuation on twenty years of ski entertainment. If you have the chance, go watch it on the big screen, with your friends, at one of our premiere stops coming in the next few weeks (and months). You won't regret it!  A special thanks to Josh Bishop and Aaron Quesada at Monster, and the rest of our sponsors for making this one that much more special.
Read the Premiere and Movie Recap from Newschoolers here!
Review: @Level1's "Romance" is the ending true fans of the genre deserve. It's been one hell of a run and they landed this sucker with grace, afterbang/however you'd like to describe a smooth landing.

I'll post more later, but for now please know this is a ski film worth seeing

— Mike Rogge (@skiingrogge) September 21, 2019