SuperUnknown XIX Finals has kicked off at Mammoth Unbound!
Posted on April 21 2022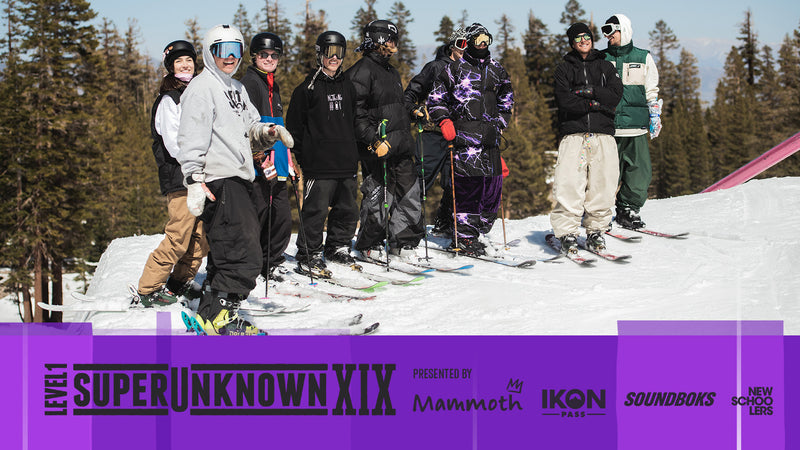 Presented By
Mammoth Mountain, Ikon Pass, SOUNDBOKS and Newschoolers.com

We're hyped up to be typing this to you from Mammoth, the best destination on the planet for spring park skiing.  Finals kicked off with a bang yesterday as we got to see the private park the Unbound team created for us for the first time - and boy did they crush it. Stay tuned for live updates all week long on the @Level1 and @Newschoolers accounts.

The finalists are: 
Dasha Agafonova, 24 🇷🇺
Marion Balsamo, 19 🇺🇸
Tereza Korabova, 23 🇨🇿
Eleonora Ferrari, 24 🇫🇷
Shonny Charbonneau, 26 🇨🇦 (Replacement for Eleonora)

Nicola Bolinger, 19 🇨🇭
Benjamin Carlund, 24 🇸🇪
Dakota Connole, 23 🇺🇸
Jackson Doremus, 24 🇺🇸
Mathieu Dufresne, 22 🇨🇦
William Kalfoss, 25 🇳🇴
Sam Lobinsky, 20 🇺🇸
Tyler Sosnowski, 22 🇺🇸
Camden Williams, 20 🇺🇸