SuperUnknown XVII heads back east to Mount Snow, VT
Posted on December 09 2019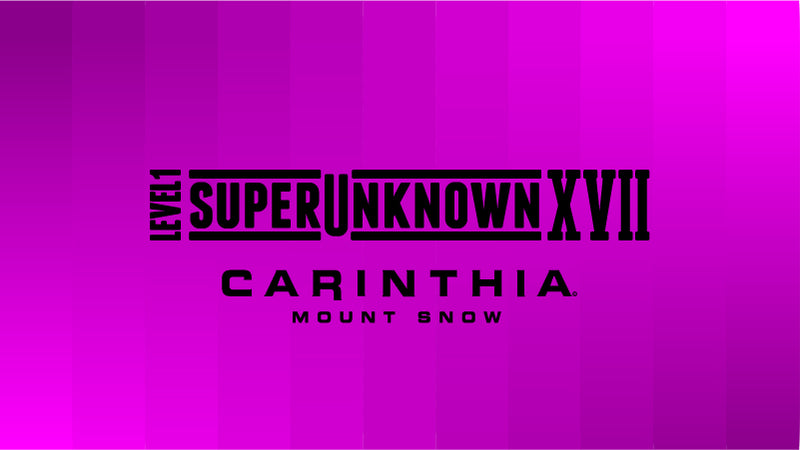 Level 1 announces the return of SuperUnknown for 2020! The 17th annual installment of the first and best talent search in action sports will be hosted by Carinthia at Mount Snow, VT from April 6th through the 12th.

As always, SuperUnknown is open to amateur skiers from around the globe. Level 1 will be awarding 11 spots to the Finals this year, hand selecting 9 of our top picks and filling the 10th spot with the winner of the Wild Card Poll as we have in the past. The 11th spot will be awarded to the winner of the Women's category, to the most talented and deserving female in the qualifying field. All of the Finalists will gather for a week shooting on custom made park features with the Level 1 crew before voting to decide who takes the title.
"Mount Snow has been the heart of the Northeast's park scene for the past few decades and this is an awesome opportunity for us to bring it back to Level 1's roots in Southern Vermont." commented Josh Berman. "It's going to be a great week and I can't wait to see what goes down!"
Stay tuned for new and exciting updates to the SuperUnknown format, partners, and prizes...

Are YOU the next SuperUnknown? Start logging clips and putting your entry together! Click HERE for all the info you need on how to sign up and submit your edit. Good luck!
About SuperUnknown:
The biggest, best, and most long-standing video talent search in action sports. Started back in 2004 as a way to give talented skiers a chance to gain exposure, sponsorship, and a shot at filming with Level 1, SuperUnknown™ set out to provide an alternate route to exposure outside of the traditional competition scene.
17 years later the players have changed but the game is still the same- each year Level 1 receives over one hundred entries from around the globe from the most skilled and talented amateurs hoping to take the coveted title. They provide the skills, talent, and drive, and SuperUnknown provides the platform to launch their careers!