Woodward Eldora to host SuperUnknown XVII+I Finals
Posted on March 17 2021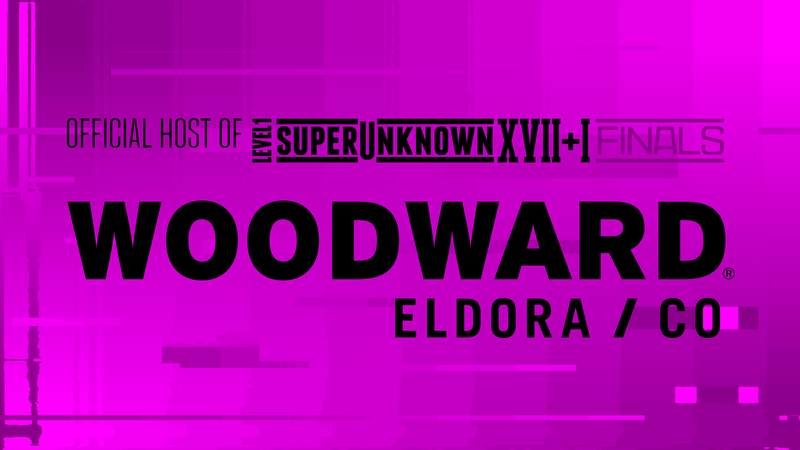 Denver, CO (March 17, 2021) - Level 1 is excited to announce that Woodward Eldora will be the official host for this year's SuperUnknown Finals, bringing 15 of the world's top men's and women's ams to Nederland, Colorado, from April 12th through the 17th.    
"It's been more of a challenge than ever this year to work out the details of what SuperUnknown could be" says Level 1's Josh Berman. "Between travel and event restrictions, low snow accumulations, and slashed marketing budgets we weren't sure if we'd be able to pull off any semblance of a live-event Finals. With the clock ticking down the final minutes Woodward Eldora came through in a big way, and we couldn't be more excited to work with them to make SuperUnknown happen, in our own back yard!"
As the event host for the 2021 edition of SuperUnknown, Eldora Mountain will let their commitment to inventive park riding shine in the custom build. Since 2016, Woodward Eldora has offered an enhanced terrain park program that caters to all levels and types of skiers, featuring five parks that range from progression to pro level with events to match. SuperUnknown is the latest happening to highlight the action at Woodward Eldora.
"Eldora is honored to partner with Level 1 to host SuperUnknown and bring the world's top amateur skiers to Boulder County's backyard mountain," said Brent Tregaskis, President and General Manager of Eldora Mountain. "Our Woodward Eldora terrain park staff is building a special venue designed to allow these athletes to take their amazing riding to new heights, which complements our twin goals of getting more young skiers out on the mountain and continuing to provide the most innovative terrain features close to Colorado's Front Range."
This year's event will host all of the SuperUnknown XVII (2020) Finalists who are able to attend. With ongoing travel restrictions, however, we're expecting that a few of the Finalists won't be able to make it, and we plan on awarding the empty spots to entrants from this year's SuperUnknown XVIII (2021) submissions. 
 Stay tuned to Level 1 and Newschoolers.com's channels throughout the week of April 12th for frequent updates and content drops, or better yet, come take some laps with the Finalists on Saturday April 17th, with the SuperUnknown features open to the public.  
About SuperUnknown:
SuperUnknown was started in 2003 to help discover and expose the best unsponsored up and coming talent in the game, and give them a shot at making a name for themselves outside of the traditional competition scene.
The first contest of its kind, entrants were asked to submit a simple promo video showcasing their skills, talent, bag of tricks, style, and personality. No résumés, no still photos, no essay questions- just pure unfiltered video action. Entries were reviewed and judged by Level 1's staff and athletes. The most impressive skier each year took the title and was awarded a chance to film with Level 1 and given a foot in the door of the industry. 18 years deep, SuperUnknown is the biggest and best open video contest in action sports with over 100 entries coming in from top amateurs and the best undiscovered talent around the world. SuperUnknown XVIII is proudly supported by Saga Outerwear and Newschoolers.com