The FilmerUnknown 2016 Winner
Posted on April 18 2016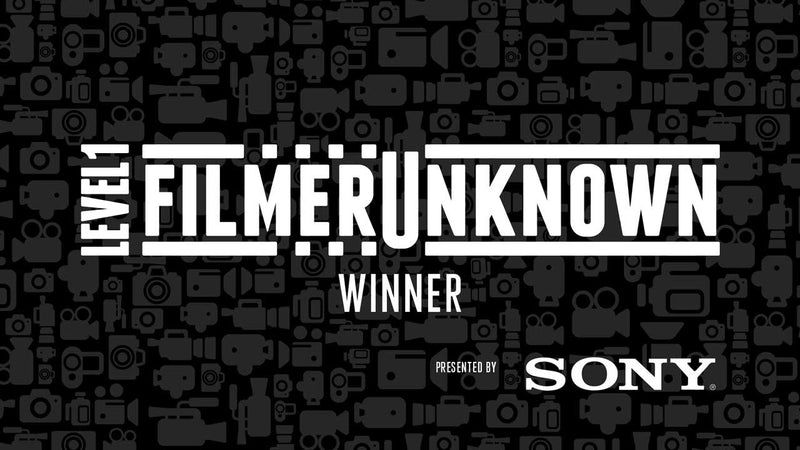 Presented by Sony
The third annual installment of FilmerUnknown is a wrap, and entrants from around the world showed us just how far filmmaking can be pushed with creativity and skill, even with the simplest of tools.

While each of the 10 Finalists put together a submission that was worthy of a win, only one could take home the title, and deciding on a winner was no small task.

After weeks of review and deliberations, Justin Kauffman's entry rose to the top. Showcasing creativity and mastery of his Action Cam in a wide variety of situations and environments, a clear and concise concept, and slick post production and editing skills, Justin's entry was the complete package in every way.
As FilmerUnknown 2016, the 22 year old Justin Kauffman from Bozeman, MT will join the 10 SuperUnknown XIII Finalists and Level 1 crew for the week long SuperUnknown Finals at Winter Park Resorts, Colorado starting on April 25th. He will also be awarded with a brand new Sony a7sii camera and Sony FE 24-100mm lens.


A huge congrats to Justin for his win, and to the rest of the Finalists for taking this year's FilmerUnknown contest to the next level!
Watch the 10 final entry videos here.
Read more about FilmerUnknown 2016 here.