First Friday Movie Nights
Posted on May 30 2023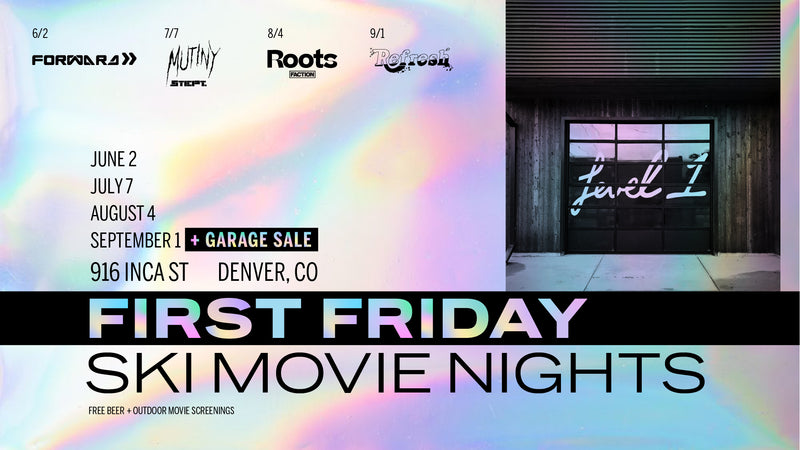 First Friday Movie Nights are back, Denver! Join us every First Friday of the month from June through September in the parking lot of the Level 1 office (Google Maps) for FREE Beer courtesy of Fat Tire, FREE Yerba courtesy of Guayaki, and FREE Ski Movies. Completely FREE event!
June 2 FORWARD (20 year anniversary!)
July 7 MUTINY (STEPT Productions)
August 4 ROOTS (The Faction Collective)
September 1 REFRESH + Garage Sale
Starts at 8pm, we'll start playing the movies at 8:30! Bring friends, bring dogs,
bring randoms, bring whoever.
WHEN: 8pm MST every First Friday of the Month
WHERE: 916 Inca St. Denver CO 80204
On September 1st we'll be having our annual Garage Sale, giving you the opportunity to stack up on new gear for the upcoming season. We'll be selling huge discounts on dead stock, samples, factory seconds and used gear from Level 1 and industry friends.