Zig Zag World Tour kicks off in Denver
Posted on September 24 2018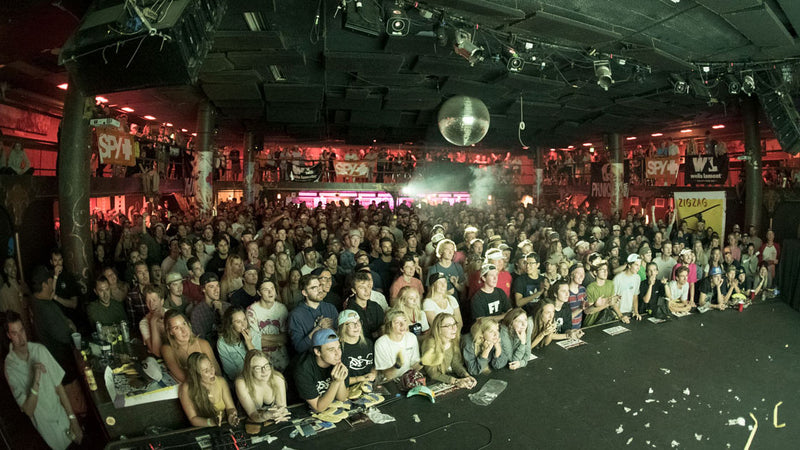 Photos by Savannah Pitts, Laura Obermeyer and Josh Berman
Level 1 packed the house at Cervantes Masterpiece Ballroom in Denver, CO this past Saturday with fans, friends, and family all assembled to celebrate skiing and kick off the first day of Fall with the World Premiere of our latest feature- Zig Zag. Autographs were signed, Red Bulls were consumed, an inordinate amount of gear was tossed from the stage, and all the usual celebratory measures took place over the course of the evening, as the crowd took in what could be the strongest collection of ski action that we've ever assembled into a film, in a very much back-to-the-roots Level 1 movie.


Parker White never fails to show up for a good time
"After two years in a row of writing scripts and using a narrator to tell the story of our season, this year was very much an opportunity to take a step back and let the skiing do the talking," said Co-Director Josh Berman. "We had a few big names come back into the fold for this year's film and the energy that these guys brought was infectious- each and every person involved with this year's project seemed inspired to push themselves to create something that would really stand out."


Will Wesson, Will Berman and Chris Logan

KC Deane flew in from Canada to supply the fans with free schwag

Co-Director and General Specialist Freedle Coty raffling off some prizes
If the reaction of the crowd and early feedback from the industry is any indication, they've done just that.

Josh Berman and Freedle Coty introduce their 19th annual movie Zig Zag to the crowd

Want to see what all the hype is about? Zig Zag will be premiering in Bozeman, MT on Thursday September 27th, and Salt Lake City, UT on Saturday the 29th before the tour kicks into high gear. Pick up your tickets today, and keep tabs on the Tour Calendar to see when Zig Zag is coming to your town!
Zig Zag will be available on all digital platforms on October 25th. Or pre-order the Blu-Ray/DVD here.